Home
»
Our Solutions
»
Lube Management Solutions
» Waste Oil Management Solutions
Waste Oil Management Solutions
"Satyam" Centralized Waste Oil and Filter Collection System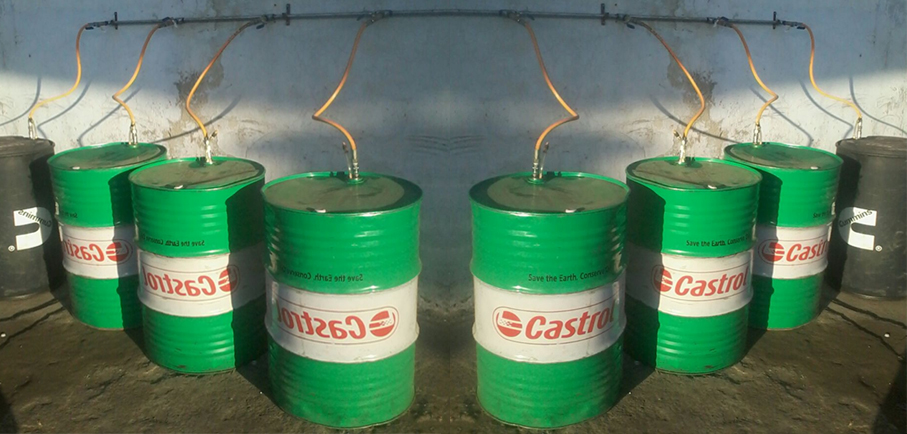 Centralized Waste Oil and Filter Collection Systems are used to transfer Used/ Waste oil and extracted from the Vehicle and Waste Filters during normal or routine services. It is necessary to manage the used Oil from floor area to the designated vendor location professionally. Mishandling can lead to bad aesthetics of the workshop & indirect revenue loss.

Handling waste Oil filters is a big headache. It makes entries workshop floor dirty. Each Waste filter is having 40-50 ml of Oil which is wastage. As shown in Pic we will place separate filter collection tank thru which pump will automatically suck and fill waste Oil directly in Drum.

We provide solutions to manage waste oil / Coolant from vehicle to designated area, where your vendor can have access only to waste oil Drums without hindering the mechanics & workshop floor. Waste Oil / Coolant Drums are placed as shown in Pic as per consumption of Oil per day.
Working of the System